August 5 -7, 2022, "Zhangzhou International Aquaculture Industry Expo 2022" was grandly held in Zhangzhou, Fujian. The Expo is jointly sponsored by Fujian Aquatic Feed Research Association, Fujian Fishery Industry Association, Xiamen Fuyu Exhibition Co., Ltd. and Golden Animal Husbandry Award, and co-sponsored by Zhangzhou Ocean and Fishery Bureau, China Fishery Association Aquatic Animal Protection Branch, Intelligent Fishery Branch and Henan Fishery Association Aquatic Input Branch. The expo attracted the participation of many experts from domestic aquaculture universities, research institutes, upstream and downstream related enterprises, distributors and farmers. Dr. Liu Ming, Technical Director of Nutriera Group, was invited to attend and gave a keynote speech.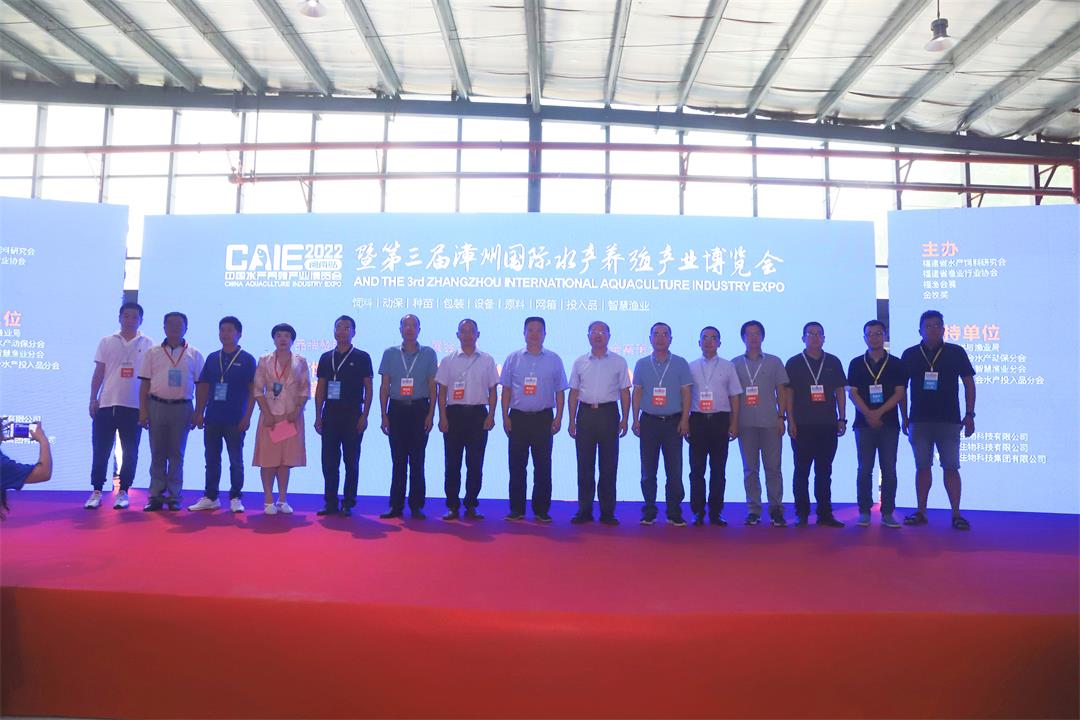 Group photo of some participants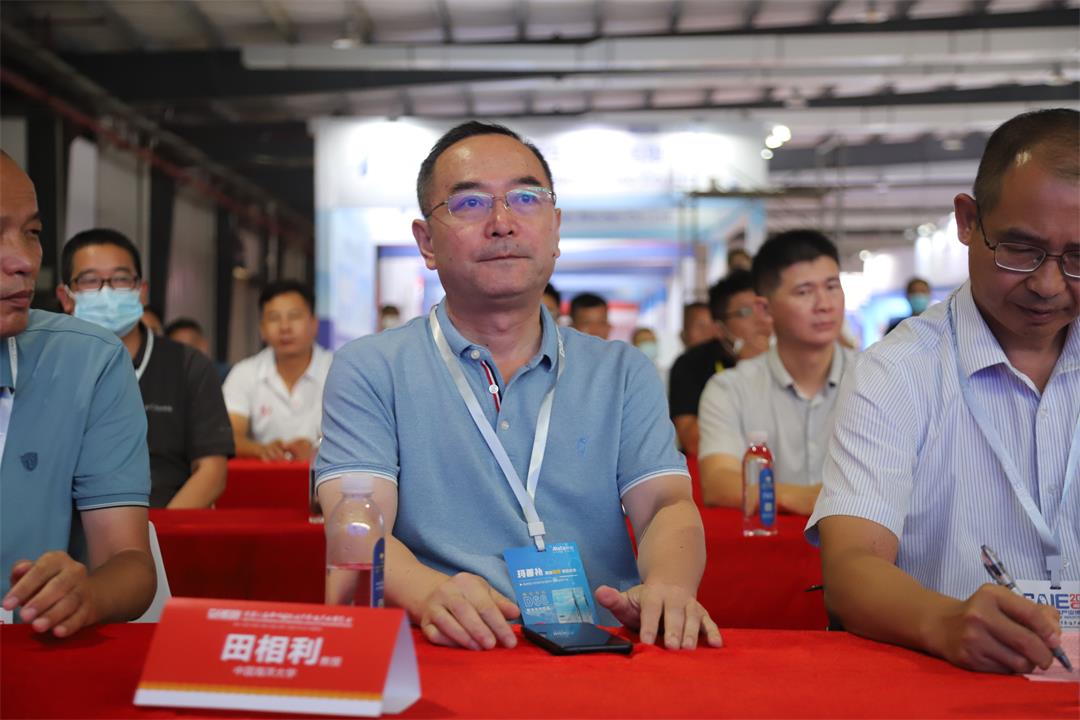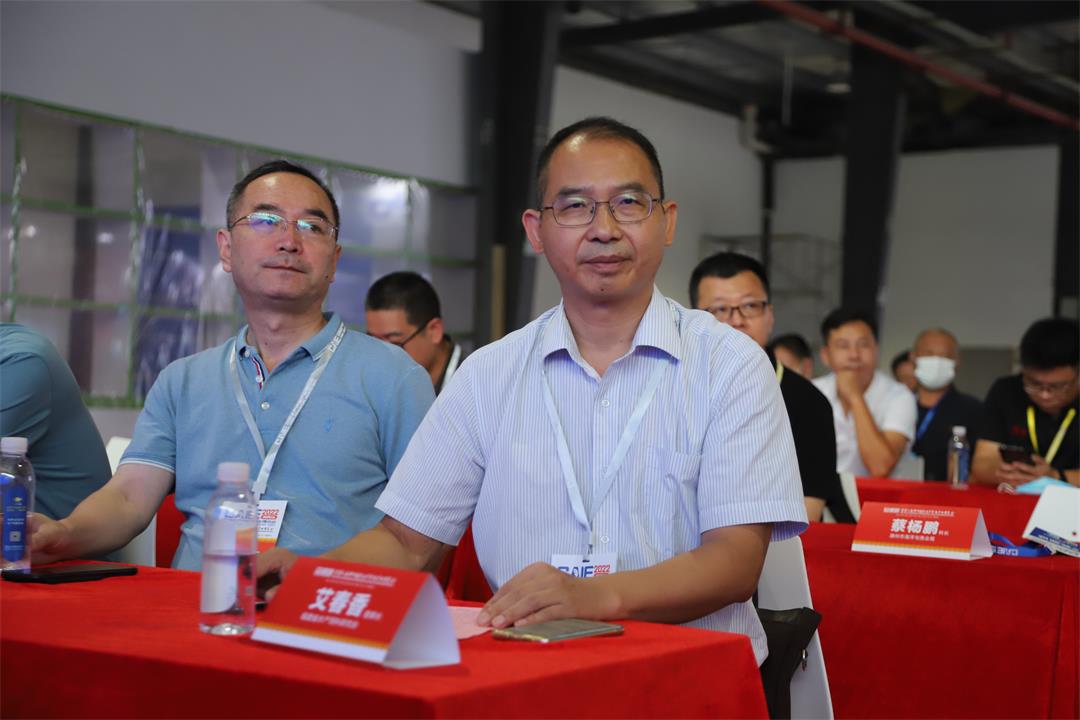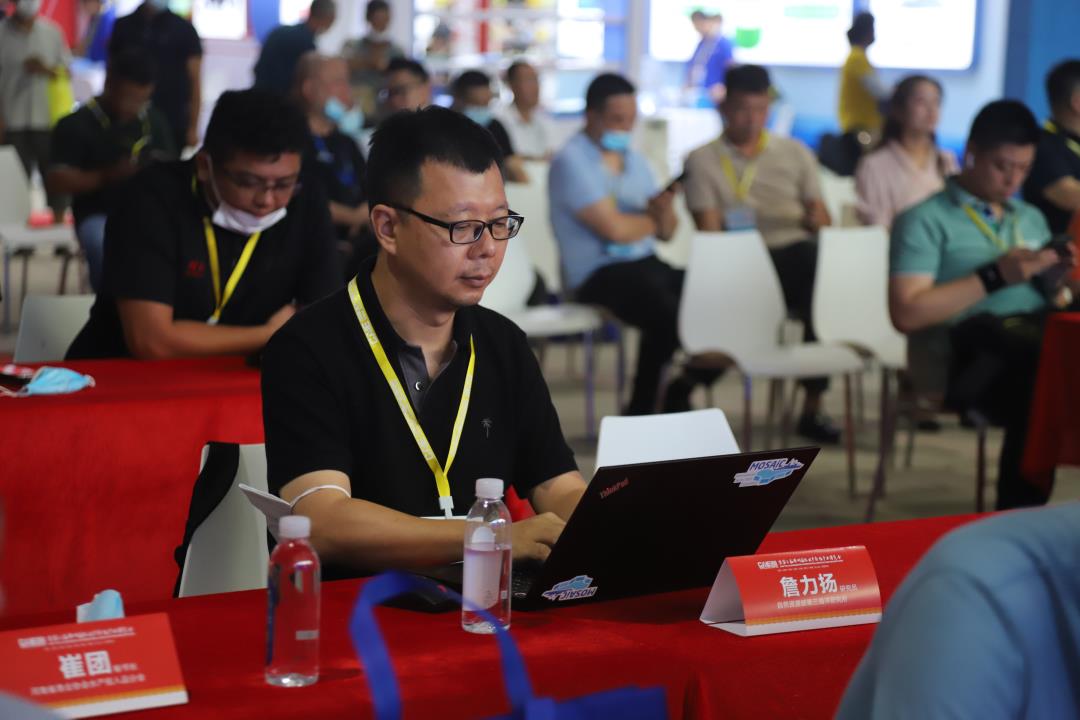 Professor Li Jiale, Vice-President of Shanghai Ocean University, Professor Tian Xiangli of Ocean University of China, Zheng Guofu, Deputy Director of Fujian Fisheries Research Institute, Ai Chunxiang, Chairman of Fujian Fisheries Feed Research Institute, Professor Sun Yunzhang of Jimei University, Zhan Liyang, Research Fellow of the Third Institute of Oceanography of the Ministry of Natural Resources, Xu Zhihai, Director of Zhangpu Fishery Technology Extension Station, Dr. Liu Ming, Technical Director of Nutriera Group, and other Industry-University-Research experts delivered keynote speeches at the forum.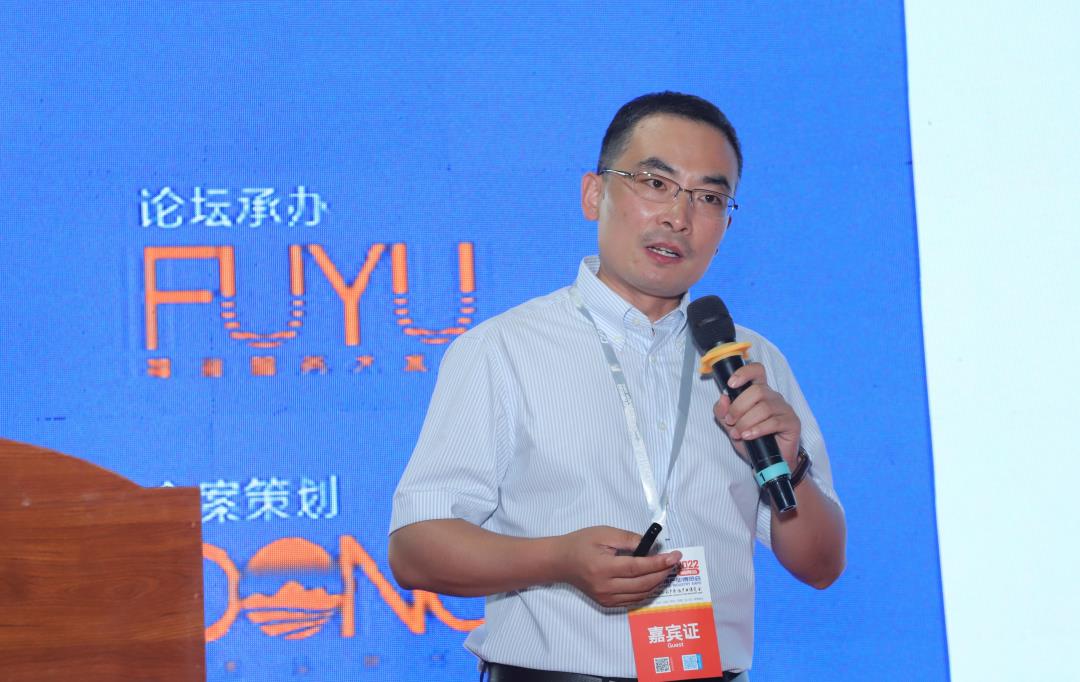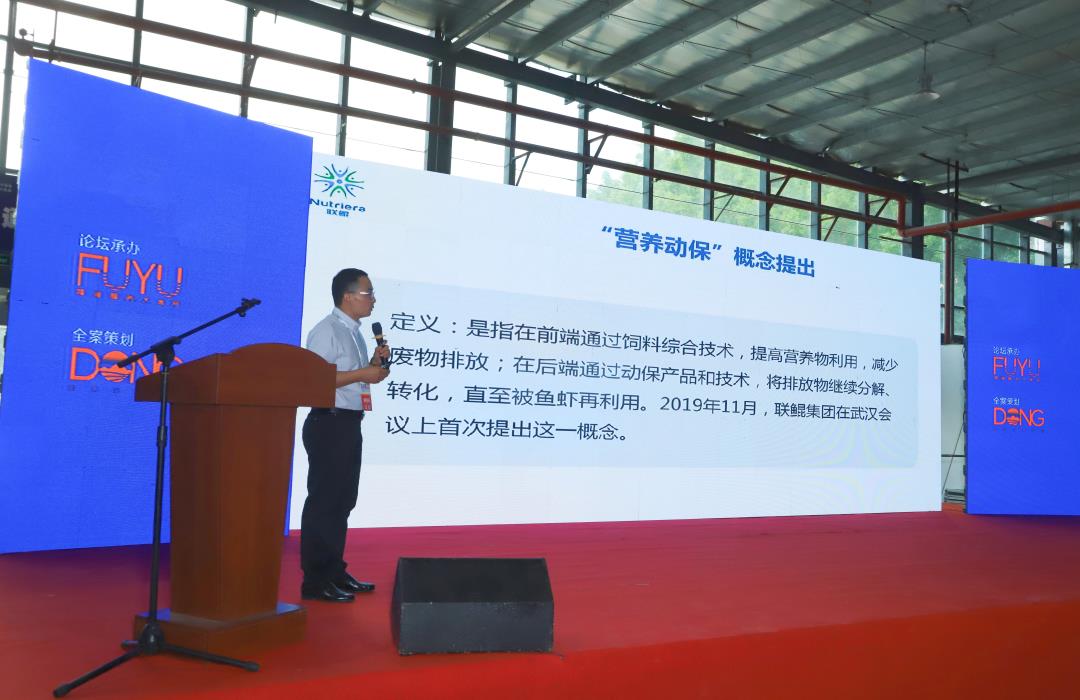 Dr. Liu Ming, Technical Director of Nutriera Group, made a keynote speech

Dr. Liu Ming, Technical Director of Nutriera Group, shared the theory and application cases of high-efficiency mode of Nutrition & Farm Care. He mentioned that the deterioration of water quality is the primary cause of fish and shrimp diseases. The deterioration of water quality mainly comes from the incomplete digestion of feces and other substances excreted by feed of fish and shrimp, which becomes the burden of water environment. However, the technology of "Nutrition & Farm Care" can transform fish and shrimp feces into nutrients that can be recycled. The front end improves feed utilization and conversion efficiency through innovative comprehensive feed technology. Through the back-end water animal protection combination, the excrement will continue to be decomposed and transformed into nutrients or flocs that can be used by zooplankton, and fish and shrimp can further eat zooplankton, thus greatly improving the recycling efficiency of nutrients, and starting from the source, realizing environmentally, healthy and synergistic aquaculture.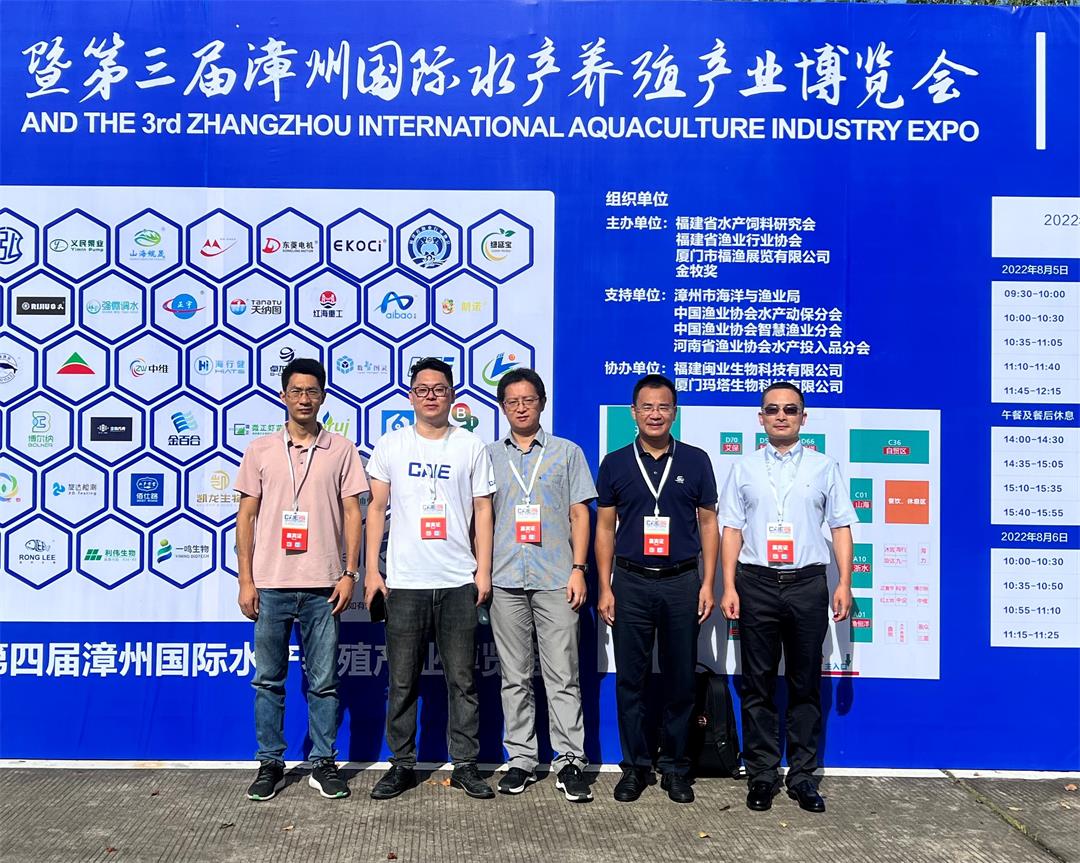 Group photo of the representatives of Nutriera Group and the guests
Nutriera Group has always been committed to leading the healthy development of the industry and ensuring the health and safety of aquatic food. Since the technical concept of " Nutrition & Farm Care " was first put forward in the industry in 2019, we have persisted in taking efficient and green farming as the goal, and carried out in-depth theoretical research and practical innovation. The concept of "Nutrition & Farm Care" initiated by Nutriera Group has won the copyright registration, and has achieved gratifying results in Large-mouth bass, Pelteobagrus fulvidraco, grass carp, Penaeus vannamei and other species.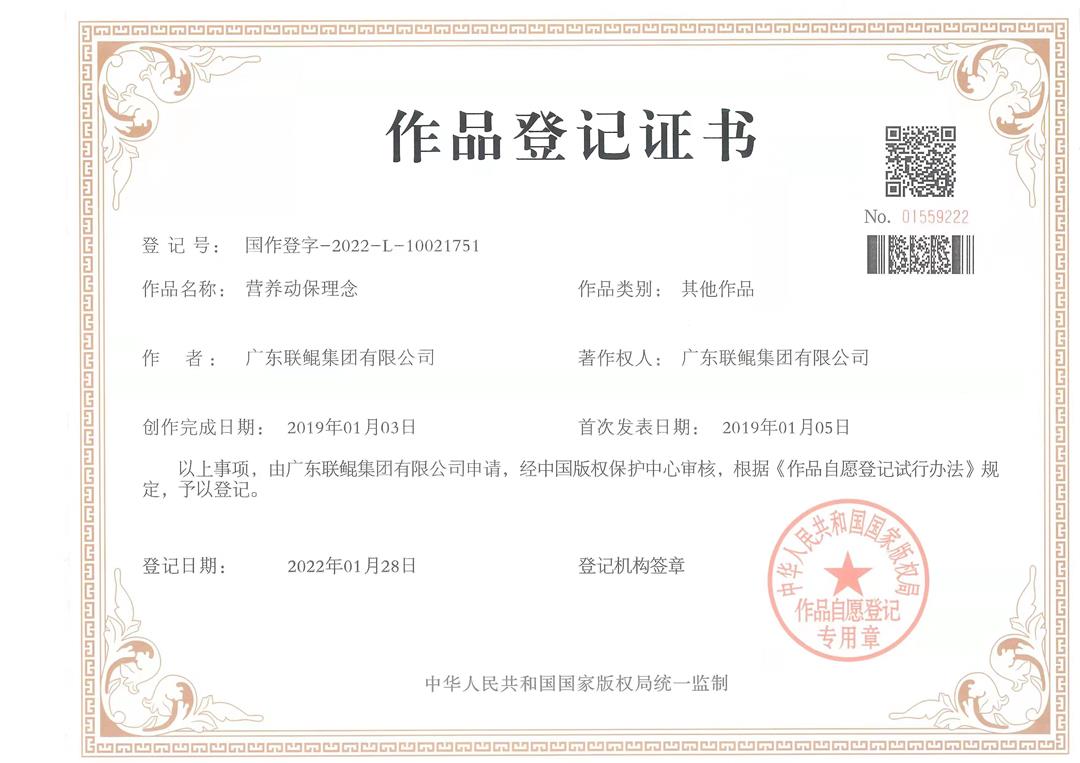 In order to share the latest progress in Nutrition & Farm Care with the industry, Nutriera Group launched a series of activities of " Nutrition & Farm Care expert lecture hall", which was highly concerned and recognized by the industry. In the future, Nutriera Group will further exert its advantages in technology research and development, and make unremitting efforts to promote the transformation of aquaculture industry and green & healthy development by extensively and deeply uniting the strength of research institutes and related units.