Dynaqua propounds the viewpoint of "Nutrition + farm care", which will lead to the technical reform of Aqua farm care product industry
"Symposium on Opportunities & Strategies of Developing Animal Health Care Products for Aquafeed Enterprises 2019" was held in Wuhan China on 16th November, hosted by Guangzhou Dynaqua Biotechnology Co., Ltd., assisted by Hunan Zhengyuan Group, Guangzhou Wanghai Biotechnology Co., Ltd, DBN Fantastic Aquatic Science & Technology Group and Guangdong Nutriera Group. More than 300 experts, professors and feed industry elites attended this seminar.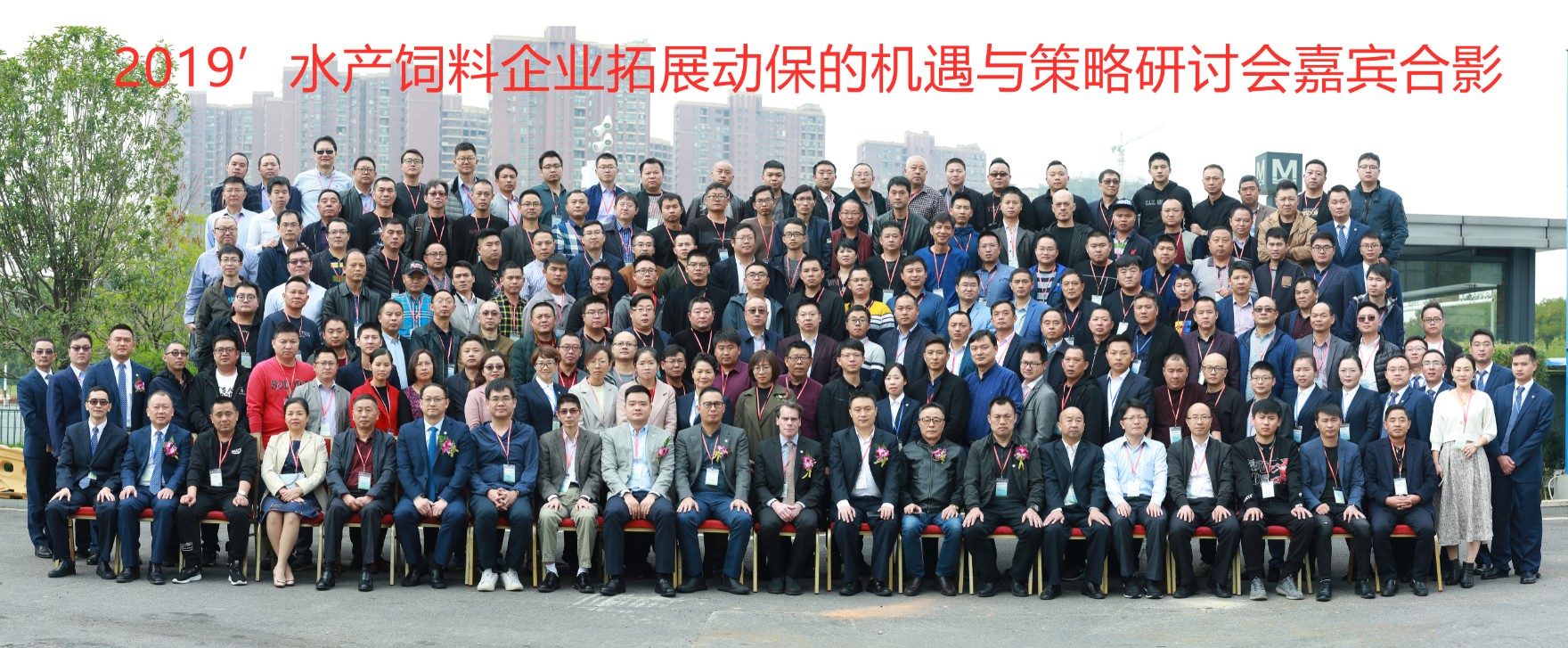 Prof. Dominique, a world-renowned aqua nutritionist, and Prof. Lu Yishan, a well-known aquatic animal disease and immunology scientist in China were invited to attend. They introduced the latest information and progress related to animal farm care product industry. Mr. Xiao Fan, President of Hunan Zhengyuan Group, Mr. Ruan Yuqiang, president of Guangdong Wanghai Biological Technology Group, and Mr. Zhou Jiaxue executive vice President of DBN Fantastic Aquatic Science & Technology Group also shared their experience in the promotion and operation of aqua farm care products. Dr. Yang Yong, President of Nutriera Group, put forward the new viewpoint of "Nutrition + farm care" for the first time and made a comprehensive elaboration. Mr. He Zhonghua, Technical General Manager of DynAqua shared the key points of aquatic farm care product promotion for aquatic feed enterprises.
Dr. Zhang Song, vice Chairman of Nutriera Group, delivered the opening speech for the seminar. He pointed out that the purpose of hosting this conference was to discuss the opportunities and strategies for expanding aqua farm care products with friends in aquatic feed industry. On the other hand, he put forward the view of "Nutrition + farm care" for the first time in the industry. It is to analyze farm care products from the perspective of feed, which is different from traditional farm care product enterprises.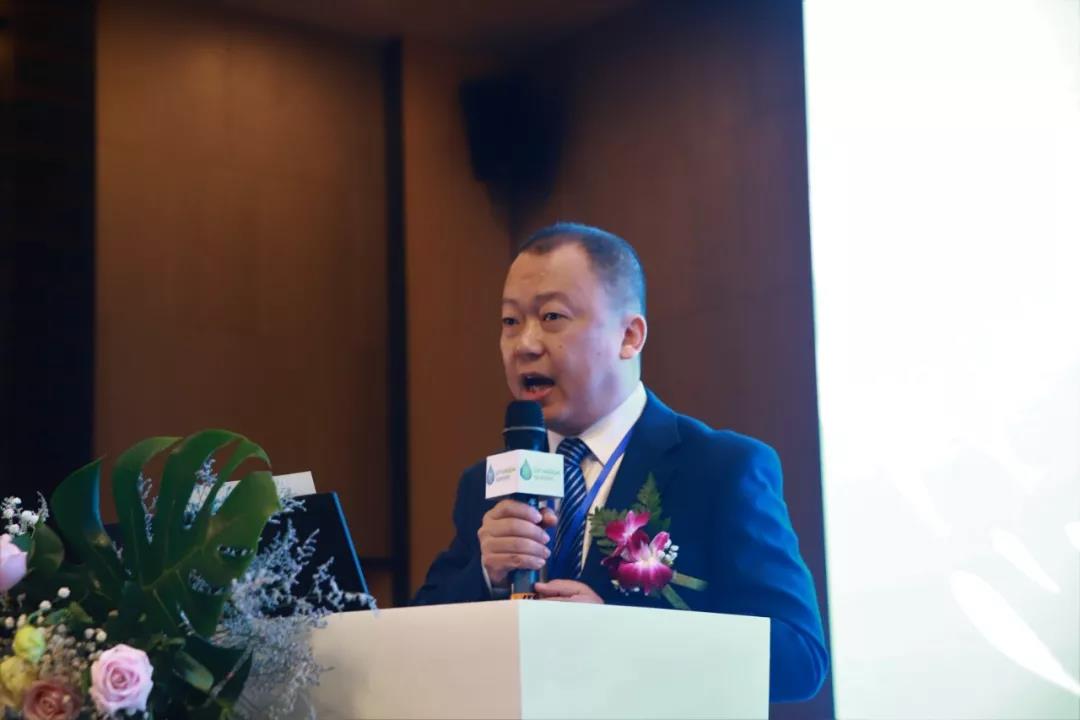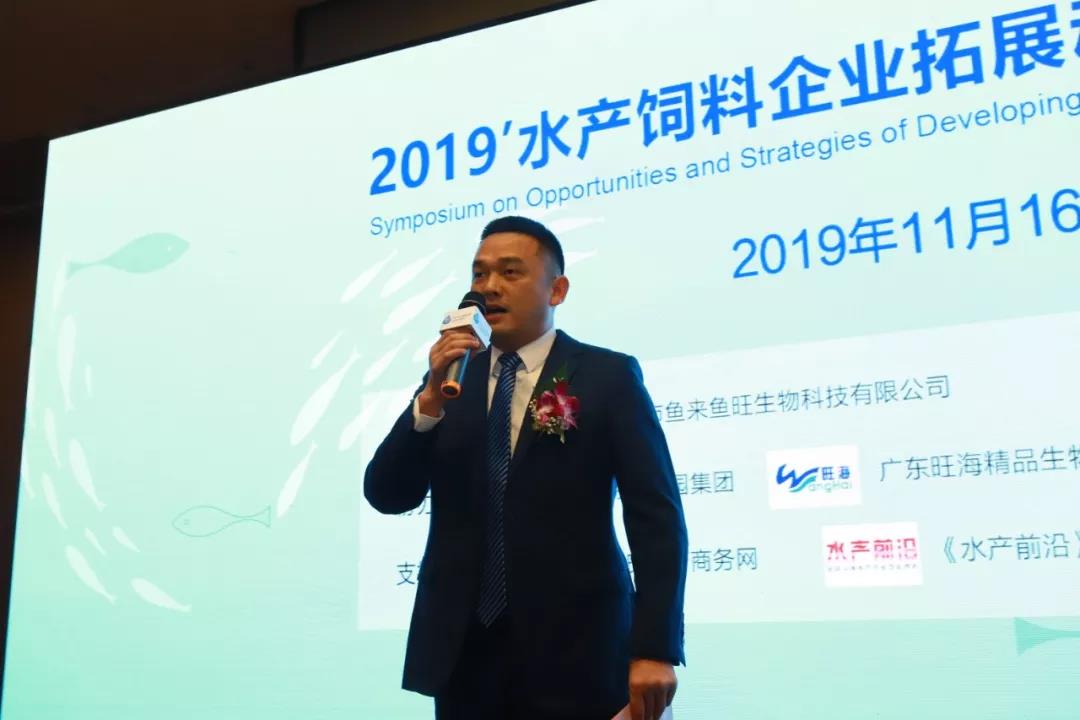 The conference host: Mr. Wu Chengli
---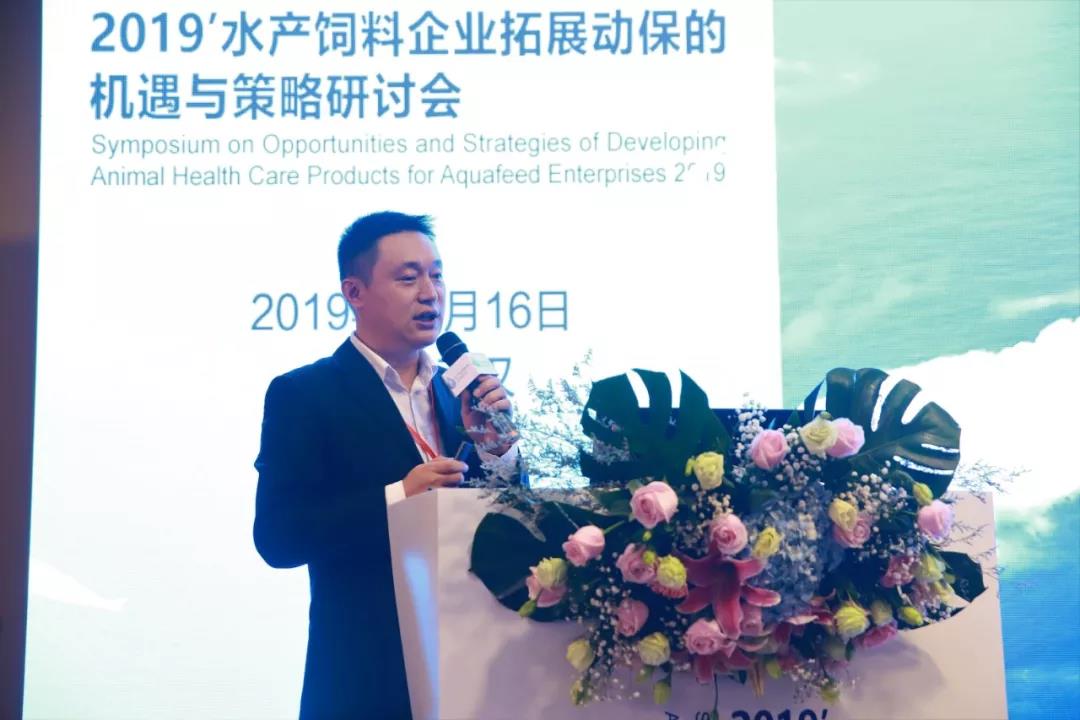 Prof. Lu Yishan first introduced the development level of China's aquatic farm care product industry, the diagnosis and treatment process of aquatic animal diseases, the positioning of aquatic farm care product industry in the aquatic industry chain. After that, he analyzed the development opportunities of aquatic farm care product industry in terms of the times, policies and technologies. However, challenges and opportunities coexist, such as the risk of microbial outbreak caused by global warming, the demand for green fishery drugs in the era of no antibiotics, food safety and other issues have brought a lot of pressure to the development of aquatic farm care product industry.
So, how should enterprises deal with it? Prof. Lu gave strategies from the perspectives of guiding principles, guiding ideas and methodology, and shared their team's research and development experience in probiotics and Chinese herbal in detail. The report was profound but easy to understand, which benefited us a lot.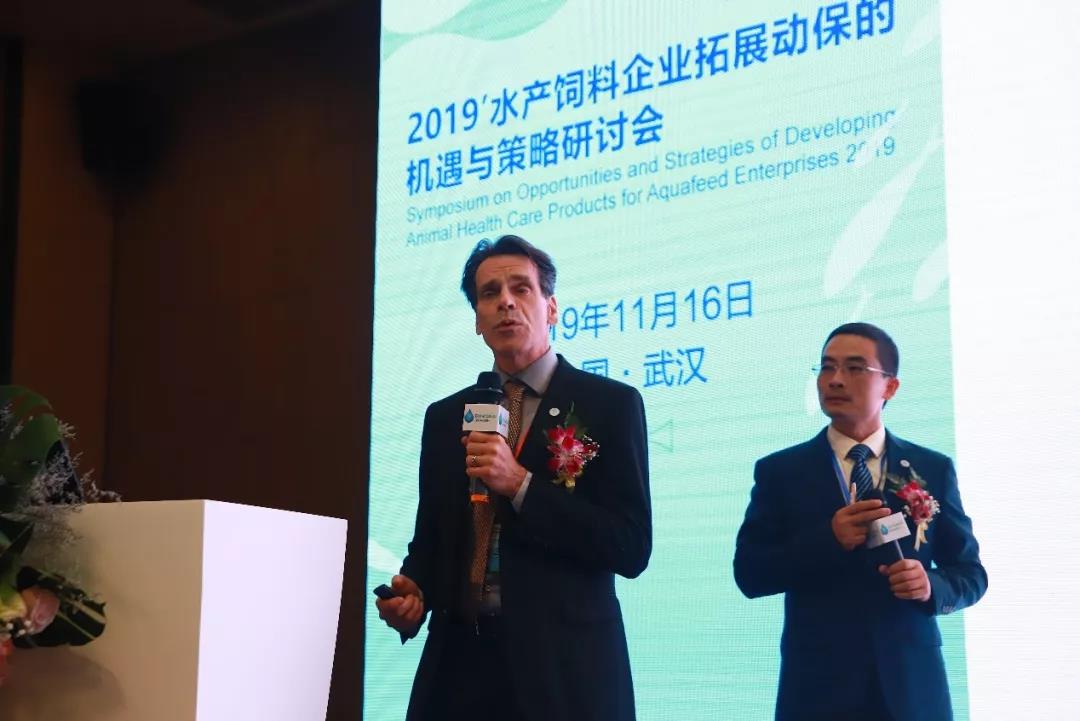 The process of waste-producing in aquaculture has always been regarded as a black box, which has been successfully opened by Professor Dominique's laboratory after more than 30 years of continuous research. The produce of waste discharge is mainly determined by feed digestibility, breeding species, specifications, temperature, growth, management, and factors affecting the lake and marsh. How to improve the utilization rate of waste? Professor Dominique proposed to start from three aspects, which including accurately predict the waste discharge from aquaculture activities and its impact on the environment, reduce waste discharge by improving feed quality, improve the breeding process, raise feed efficiency and reduce waste discharge.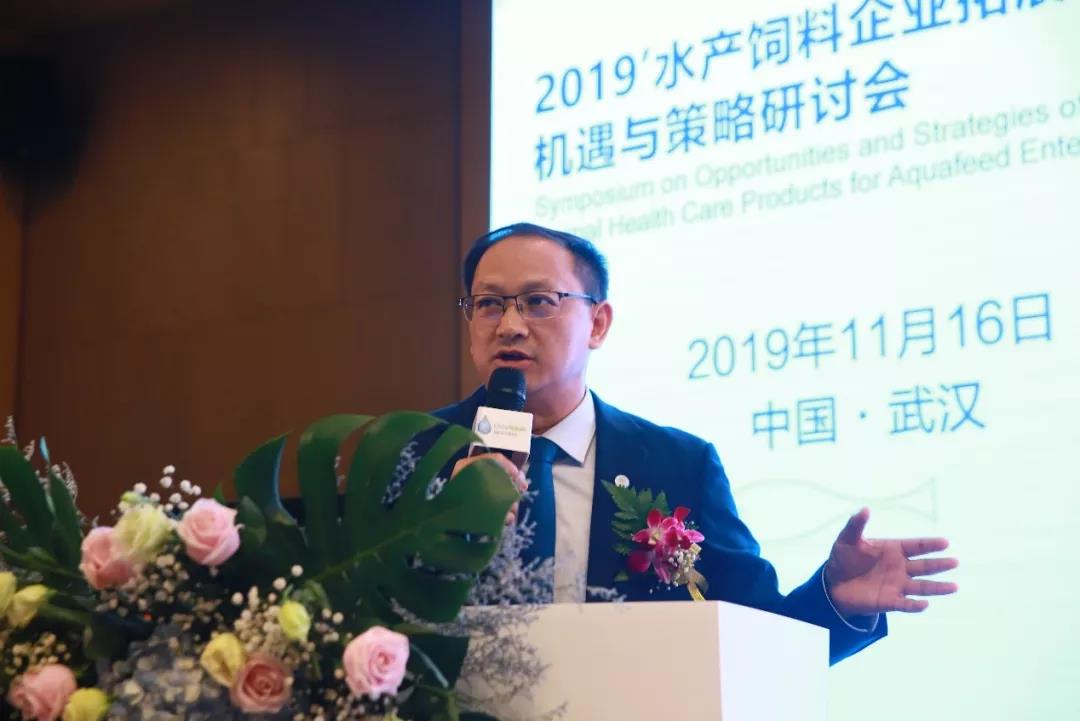 Fish and shrimp excrement waste were once considered as the main cause of water quality deterioration. How to turn these excrements into treasure and effectively solve the excrement problem will be a common challenge for the industry. Dr. Yang Yong, based on his years of research on feed nutrition and development technology of aquatic farm care products, re-examined the aquatic farm care products from the perspective of nutrition. He clearly pointed out that the core of aquatic farm care products research should be the re-digestion and recycling of fish and shrimp excrement in the water, and creatively put forward a new viewpoint of "Nutrition + farm care". At the same time, Dr. Yang analyzed research details and objectives of "Nutrition + farm care", which was highly recognized by the guests.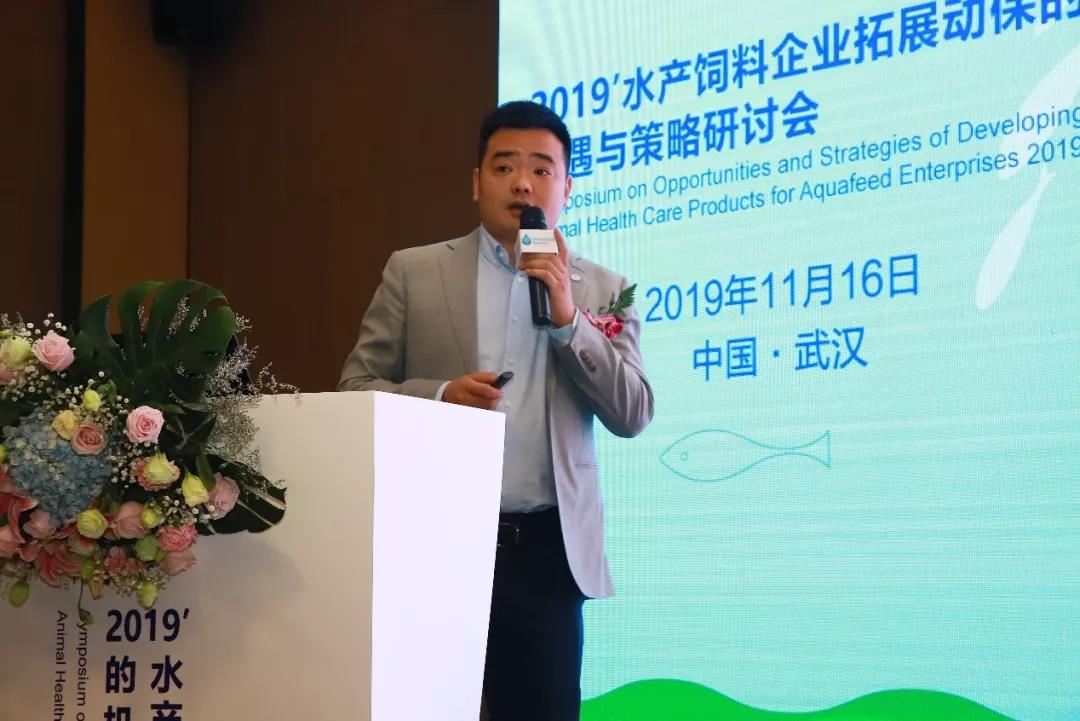 Hunan Zhengyuan Group is mainly specialized in conventional fish. It has perfectly shaped a large brand in a small area. Under the sluggish situation of this year, it has achieved a growth rate of 25% for aqua feeds and 120% for farm care products, with the sales volume of 120,000 tons of aqua feed and 18 million CNY of farm care product. Mr. Xiao Fan explained the development secret of the win-win aquatic feed and farm care product from the perspective of enterprise management. Integrate farm care product development and production resources, focus on sales and service, establish a professional service team, sort out a set of scientific and efficient service processes and select high-quality customers to achieve the win-win development of aquatic feeds and farm care products.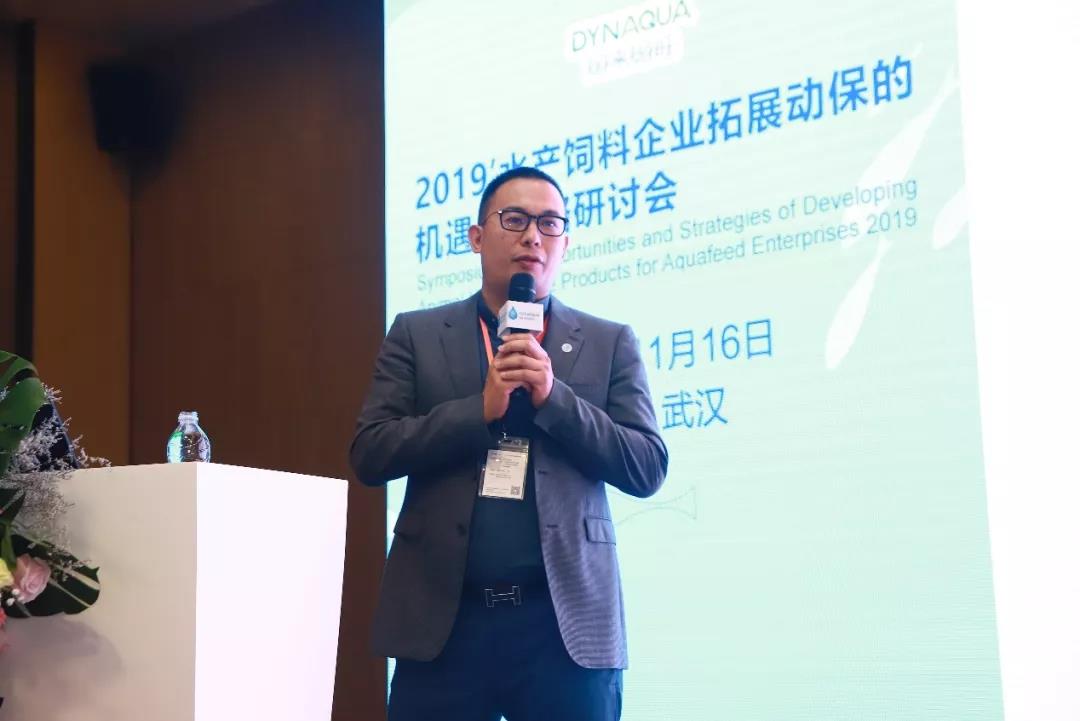 In spite of the fiercest competition in aquatic feed market in Guangdong, Wanghai Group has been developing steadily with its unique secret collection "excellent strategy". By relying on feed, the sales volume of Wanghai aqua feed exceeded 300,000 tons, and farm care product exceeded 50 million CNY this year. Chairman Mr. Ruan Yuqiang pointed out that the foundation of industrial chain competition lies in the culture, and the farmers are our customers. Guarantee our customers' profits is the foundation of survival. It is the first choice for feed enterprises to enter the field of farm care products for industrial extension. However, the feed enterprises should control three dimensions when expanding farm care products: the determination of team transformation to achieve service sinking, the improvement of R & D efficiency of farm care products, the recruitment and retention of talents because the service transformation needs talents with different qualities and personalities.
DBN Aquatic Science &Technology Group is the fastest-growing enterprise of farm care products in recent years. Its strategy of "aquatic feed + farm care product" has achieved great success. Taking Fantastic District (Central China) as an example, the sales of aqua feed have exceeded 170,000 tons, and farm care product has reached nearly 70 million CNY. Mr. Zhou Jiaxue, said that the essence of the development for Fantastic farm care products is the development of business philosophy for the operators. Through the implementation of several levels, such as the manager's development, the construction of operation mode and the implementation of promotion strategy, the farm care product business can quickly become the first echelon of the industry. Fantastic technology has summed up a set of efficient operation mode from building good products to activate good products, and finally achieve good products.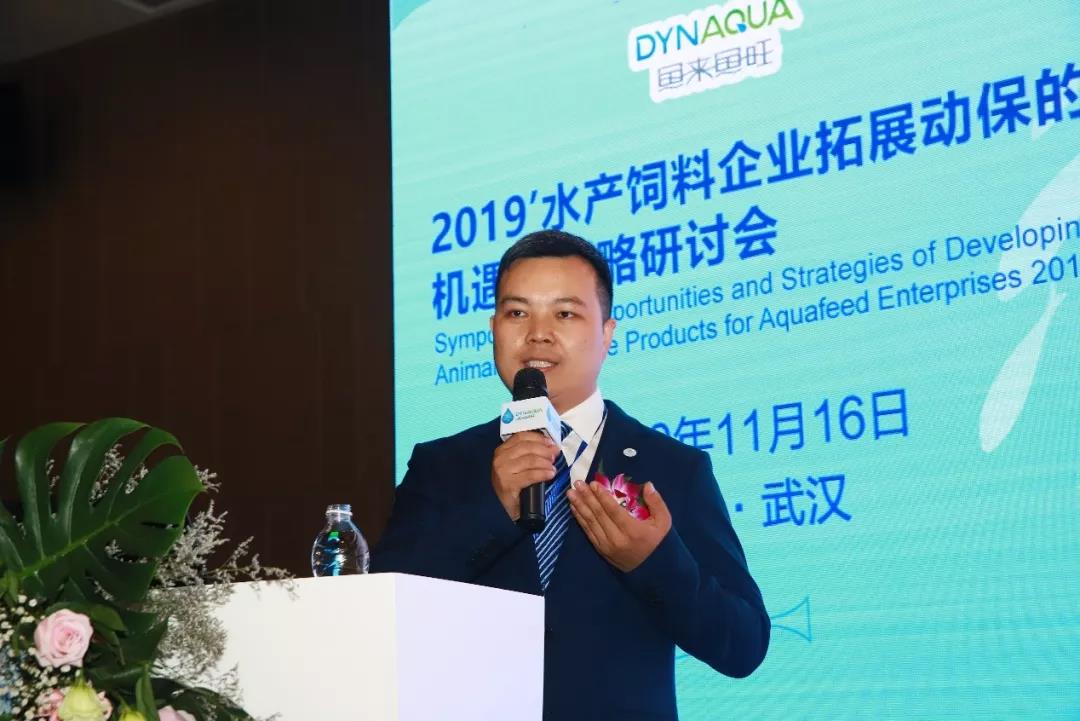 There is a big difference between aqua feed companies and traditional farm care product enterprises in operating farm care products. The product design of farm care product in feed enterprises should fully consider the background of the main business Therefore, safety should be considered at first. How to promote the product quickly and efficiently? Mr. He Zhonghua, General Manager of Dynaqua, put forward the solution of "one wish, three efforts and three supports" to expand the competitiveness of feed enterprise from multi-dimensional.
---
Guangzhou Dynaqua Biotechnology Co., Ltd., one of the core subsidiaries of Guangdong Nutriera group, it is a high-tech service-oriented enterprise specializing in the research and development, production and technology promotion of farm care products. At present, the products and technology of Dynaqua has distributed to 26 provinces of China and in more than 10 countries such as India, Bangladesh, the Philippines, Myanmar, Vietnam. In the future, Dynaqua will vigorously promote the internationalization process, continuously upgrade product technology, strive to create the best service team, actively promote sustainable and healthy aquaculture, and help the global aquaculture industry to become more and more prosperous.